Intern Season is opening up the conversation around imposter syndrome and self-confidence.
The shapes may seem simple, but they have a deeper meaning to us. Just like every shape is different, every person is different - and just because you're different doesn't mean you don't belong.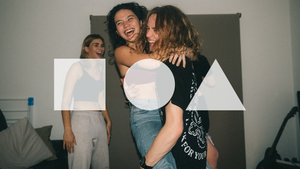 Society takes many forms.
We engage, uplift, and inspire our community in several different ways.
COMMUNITY
We are all in this tumultuous period of our lives where we're moving to new cities, switching jobs, losing friends, gaining new ones. Intern Season is home to the generation finding their place in the world now.